It was a pleasant surprise when Martin Gore asked for a meeting. He'd been working on some demos and bloody good they were too, all of them cover versions.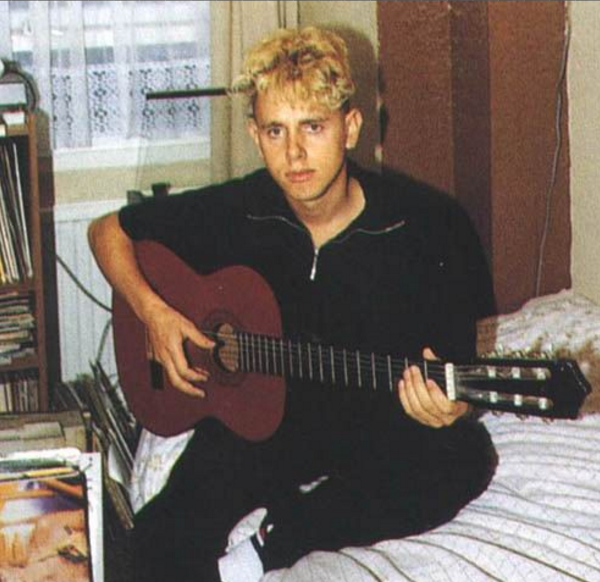 Most interesting to me were the songs he picked that were of early 80s vintage. The biggest revelation was Joe Crow's Compulsion, a wonderful song I hadn't previously heard. In a Manner of Speaking by Tuxedomoon was a brave choice considering the intensity of Winston Tong's original performance. I could only stand up and applaud his choice of Smile in the Crowd by The Duritti Column. Gone was a great song by the underrated Comsat Angels. Each of these songs Martin brought something new to and made his own, of course without negating the superb originals in any way.
He also demoed three older songs: the gospel standard Motherless Child; the beautiful Never Turn Your Back On Mother Earth by genius composer Ron Mael of Sparks; and Hey Bulldog, a fab four song that I personally like a lot, but it didn't sit all that well with the others and wasn't completed.
So we found a loft studio by the canal, just up the road from Mute, and got to work. A lot of the recording time was spent on vocals, as I believe Martin to be a unique singer and I wanted to be sure to present his full range. Instrumentally we didn't build much on the demos, and in retrospect maybe we should have. But for better or worse, what you're hearing on this EP is Martin Gore with his guitar and cranky BBC computer, singing his heart out.
Martin's nifty guitar playing was a major revelation. He'd often turn away from the cranky computer, pick up his acoustic and launch into an Everly Brothers song, or even John Denver, and I'd happily join in on harmony. I managed to record one of these jams (without my harmonies), the old Billy Joe Royal classic Down In The Boondocks (written by Joe South). We thought this was great until Fletch came down for a visit and opined "sounds like bleedin' Dave Edmunds", so that killed that one. Somehow though it has found its way onto YouTube.