With the dawn of the New Year it was back to Paris to prepare the first solo album of Arnold Turboust, then on to Belgium to record it.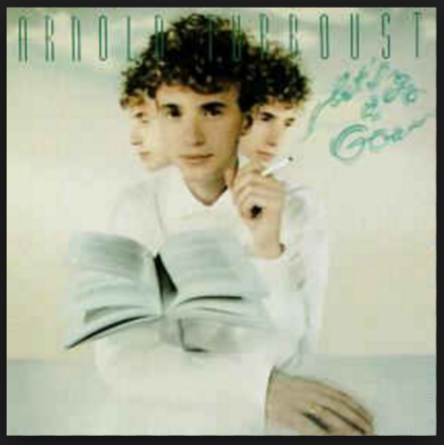 Arnold had put together an excellent collection of songs and arranged them with the help of then sideman, the late great Jacques "8 Ball" Bally. By this time I had a large library of Akai S900 sounds to augment the percussion tracks. I'd used some of them the previous year on the solo debut of Tess, a lovely song called Les Rizières.
Brussels must be one of the most comfortable cities in Europe and I found working there very pleasant. I remember running into Alan Rankine, I think he was living and working out there at the time. The indispensable Xavier "Tox" Geronimi joined us to fill out the sound. I even played drums on the exquisite A La Frontière de Ton Beau Pays.
All in all I was happy with it. Maybe we'd have been better off mixing in London, as the one track we did there, Margarita, came out very well. But I like the Belgium mix. Right now I'm working on a sequel of sorts, Arnold's latest solo album, and it's sounding fab.
Second single from the album was Francine' Song. Etienne Daho wrote the lyrics to that one. I'm also including a link to an earlier remix of Arnold's debut single Adelaide. This remix was done on the night of 26th April 1986, as Chenobyl melted down.
2018 update: this album has just been reissued in a sumptuous and unmissable new edition.