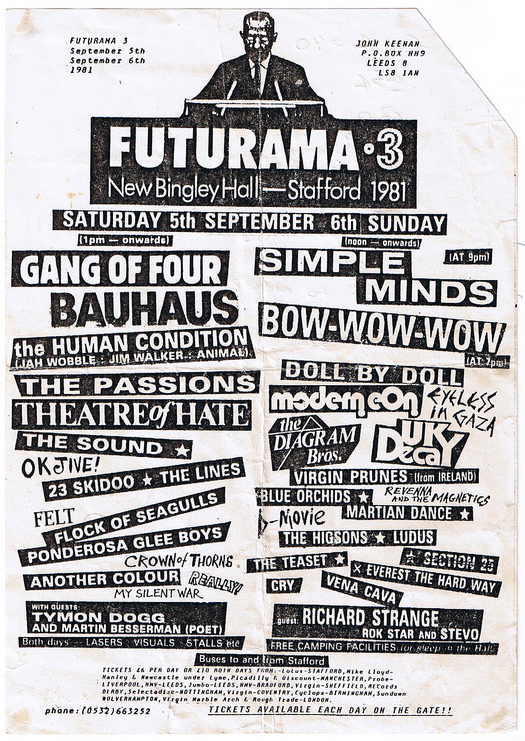 A big barney in a big barn. We were on just before the superb 23 Skidoo and we stuck around long enough to see their set. Later I had the pleasure and privilege of doing a few sessions with the Skidoo boys, although I don't think anything was released that I worked on. Excuse the cliché, but that really was a band ahead of its time.
In other news: a nice review of Frogmore on the Cold War Nightlife website…thanks to Simon Helm for caring.
Last but not least, we salute another music giant lost to us this week, the great Glen Campbell.