I got to work with two legends on this assignment, two legends who are sadly no longer with us: Dan Hartman and the immortal Dusty Springfield.
Dan Hartman started out in the Edgar Winter Group in the early 70s, a magical time when heavy bands were also allowed to be funky, and their big hit Frankenstein is a good example. Another chart topper was the super catchy Free Ride, penned by Dan himself. In the late 70s he was big in the disco world, and coincidentally at the time of this session a sample from one of his disco hits (Love Sensation by Loleatta Holloway) was all over the dance floors once again. In the mid 80s he produced James Brown's last hit Living In America, in fact I think he did a mix of that at the Guerilla Studio in Maida Vale; I seem to recall some excitement back in '85 when the Godfather's multitrack tapes turned up.
I'd been doing some mixes for Dan at the Virgin Townhouse in Shepherd's Bush. He'd been working with an interesting outfit called The Fabulous Pop Tarts, two highly talented chaps, Randy Barbato and Fenton Bailey, who later became film makers and reality TV pioneers. I don't think any of my mixes were used but Dan seemed to like me and asked if I'd be recording engineer on his next gig, which was to record some tracks with Dusty Springfield for her Reputation album.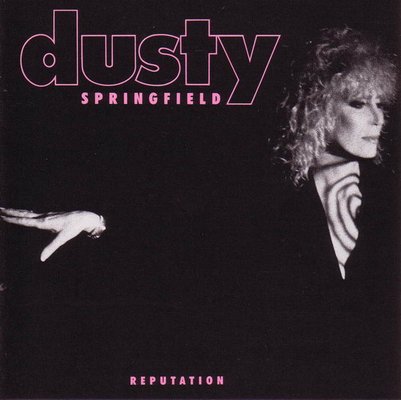 I probably shouldn't have taken the job, because although a nifty mixer, I am not the world's best recording engineer, particularly on those big-assed SSL desks…but come on! Dusty Springfield! Even as a nipper back in the 60s, her voice touched my heart like no other. No other white girl, anyway. This was a job I had to do, and although ensign Rico did have a couple of close calls on planet Dusty, he got through it and all was well.
The Townhouse was buzzing at that time. Prince was gigging in London and every evening after the show he would come down to Shepherd's Bush and jam for hours into the night. Quite something to go to the bathroom and hear The Revolution blasting down the corridor. Every studio was booked solid; Bob Clearmountain was mixing a The Who album in one of our vocal rooms.
Dusty was charm itself, her instinct and attention to detail supernatural, her voice as shiver-inducing as ever. Memories of recording her, kidding around, listening to her and Dan reminisce in the canteen…this stuff fills my head like a corny tableau, but it's my corny tableau, and nobody can take it away from me!