Big news from Acute Records today: the countdown to The Lines third album hull down has begun and orders are being taken. I will soon be posting more information about this project, in its chronological place of course. Meanwhile I have started a Facebook page to help handle the massive upsurge of public interest. I hope all of my readers around the world will stop by to visit and befriend. And if you haven't already you should visit the official The Lines Facebook page, curated by the goodly Mr Cash.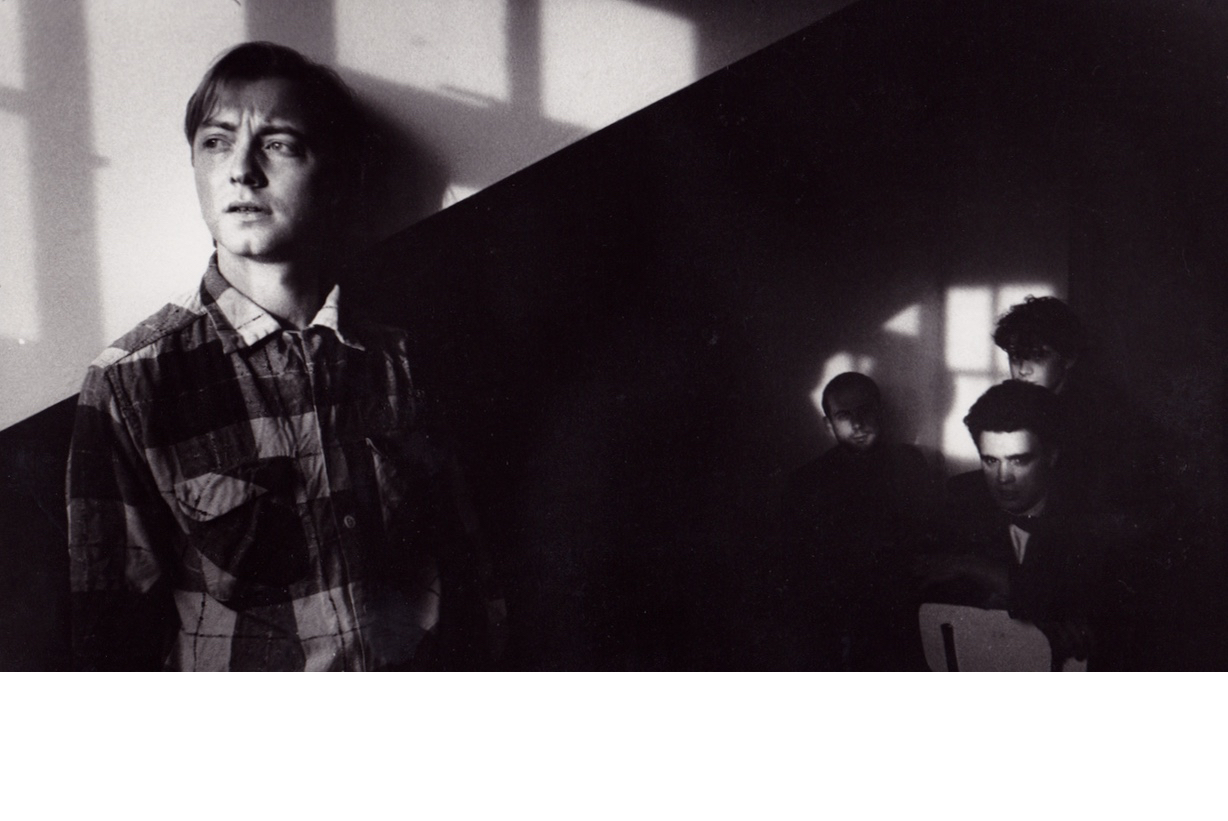 Meanwhile, back in the late summer of 1981 we reconvened at Blackwing Studios to record our last single. Technically speaking, one of the main points of interest is the method used here to produce the groove. Instead of playing along to a click track as per usual, we built up a few layered bars of percussion and constructed multitrack tape loops out of them. What now can be achieved in Pro Tools with a couple of clicks was then a much more complicated affair. The cycling of a 10-foot loop of 2 inch tape requires some careful ergonomic planning and finagling of pressure on tape capstans and the like. Most engineers would flat out refuse to attempt a stunt like that, but luckily we had the crack team of Eric Radcliffe and John Fryer, who were used to such shenanigans.
The rhythm constructed for House of Cracks was a straight ahead four-on-the-floor, what was then still known as a disco beat but would soon be recast as house. The backbeat is provided by a Simmons Claptrap borrowed from Laurie Mayer. The track layered over the rhythm was a slight return to the febrile funk of 1980, but more stretched out, and with added sound design. The song layered over the track was a sort of sea shanty about a bad night in Stoke Newington circa 1978. Those who were there at the time may recall how bad that could get, although any recollection is in itself a minor miracle.