Our first almost funky song, this was an important one in our development and was originally slated as a follow-up 45 to On The Air. Mick Linehan really excels here. When he first jammed on this song back at the end of 1979 we knew that he was a keeper, and the John Peel session version recorded in January 1980 is a personal fave.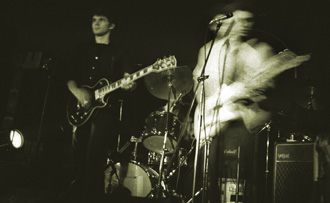 I always liked the chorus melody and even encored it on the song Airlift a couple of years later. I like the words too, an abstract (of course) re-evaluation of some Orwellian prophesies, and if I may be so vain as to quote a couplet:
Hey…you remember back on the farm?
That was no false alarm.