Winter of Darkness Part II: the scene moves to deepest Cornwall, in the frigid grip of February. I'm standing in a primeval forest by a tidal river. Above me crows wheel and screech in alarm at the sound emanating from the stone walls of an ancient sawmill. It's the sound of some demonic machine, incredibly loud, a circular pounding and pulverizing that echoes around the glade and dies in the gnarled bark of the trees.
It's the sound of Swans having a run-through of their song New Mind.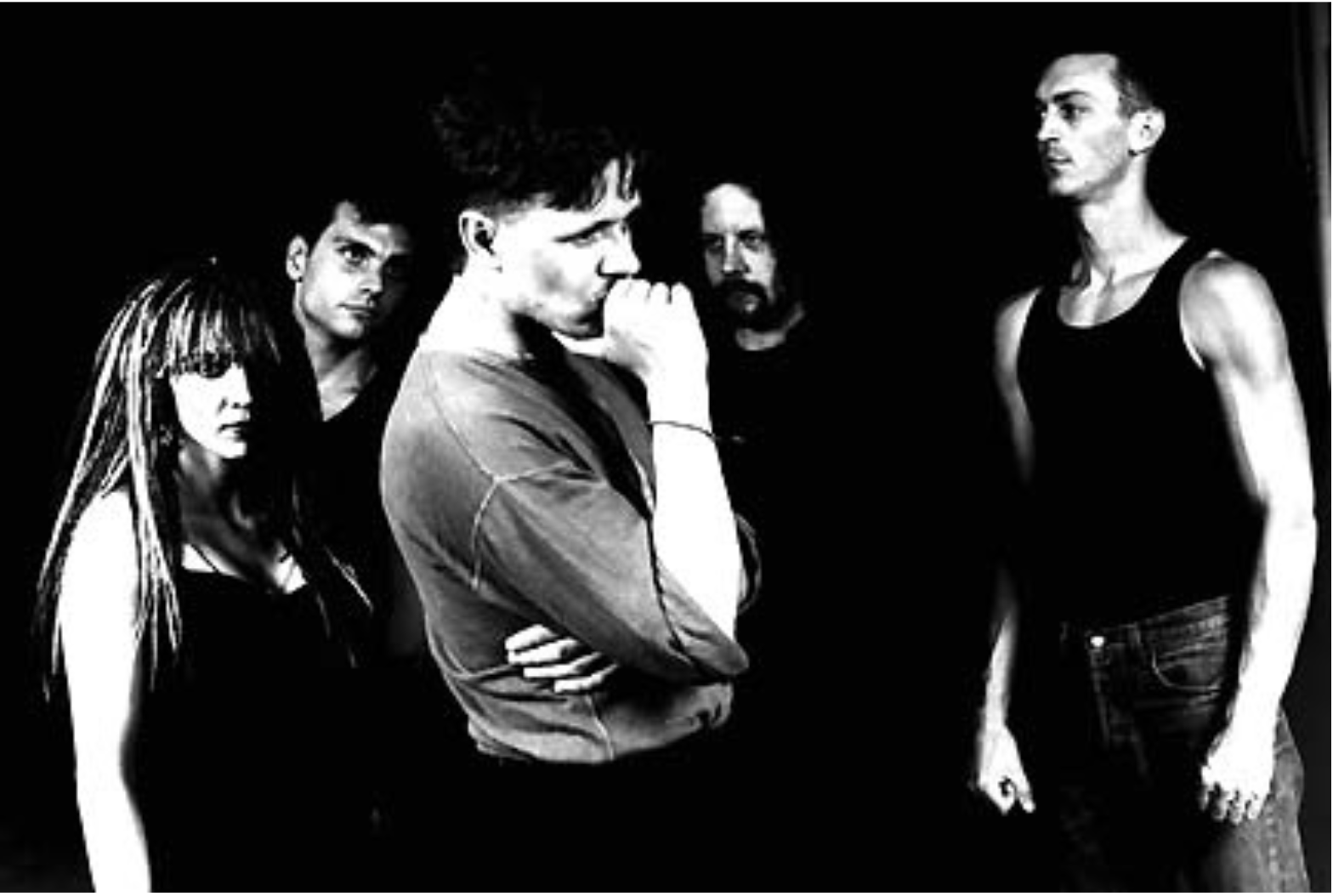 At this point the band had 5 members. Michael Gira and Jarboe were joined by longtime guitarist Norm Westberg, with Al Kizys on bass and Theo Parsons on drums. These guys could kick up a racket like no other, but as this album demonstrates, they could also be pastoral as all get out. Together with the Skin material that was later included, this work represents the full flowering of the Gira/ Jarboe creative partnership.
Real Love may well be my favourite of all the songs I've recorded. The title track sung by Jarboe still gives me chills, as does much of the album to be honest. I fell into a bit of a depression after it was done; I think I knew I'd probably never work on anything quite as good again.
Al, Norm and Theo were fun loving guys who liked a drink. One night we took the studio boat (no road went there) down to the local pub at Fowey and got good and plastered. Then we took it out on the ocean waves, soon realizing even in our stupor that death was imminent. Somehow we got the boat back to harbour and up the river, where we crashed it into a buoy.