Etienne Daho was a pretty big star in France and he wanted to make his new album Pop Satori in London, with Torch Song producing.
At that time the band were trying to get their second album finished and released so it fell to me to take the controls. Etienne had already sent over a multitrack of his recent single for us to play with. Tombé Pour La France was insanely catchy euro pop, style français. The B side, Ballade De Edie S, was highly intriguing, an homage to the Warhol star with a strange, writhing and reaching melody, and an arrangement somewhat reminiscent of Nino Rota but altogether new at the same time. This was my first hearing of the compositional skills of Arnold Turboust, who became a good friend and with whom I am still working.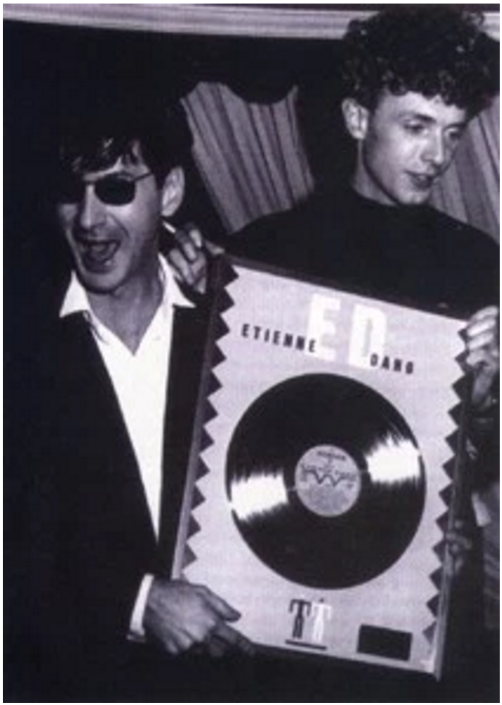 So Etienne and Arnold, and Arnold's lovely fiancée Tess, and guitarist Xavier "Tox" Geronimi, all turned up in Maida Vale for the recording. I seem to recall things going very smoothly after some initial bumps. I know I spent a long time pounding on an Emu SP12 drum machine, on which I pretty much did every drum track.
Having got most of the album in the can it was decided to return to Paris to finish it, which was just fine by me, and so ensued a magical few weeks mixing this great work and running around the "city of light". I am featuring three selections, two from the album and one that William remixed later. Paris Le Flore is the most beautiful track and the one that reminds me most of that time with ethereal backing vocals from Laurie Mayer. 40000 Années D'Horreur is my compositional contribution to the album. Epaule Tattoo is the superb mix William Orbit did of the album's first single.