It had been a while since I'd done much for Mute but in the second half of '88 Daniel rolled out some big guns for me. The first assignment was 3 tracks with Wire.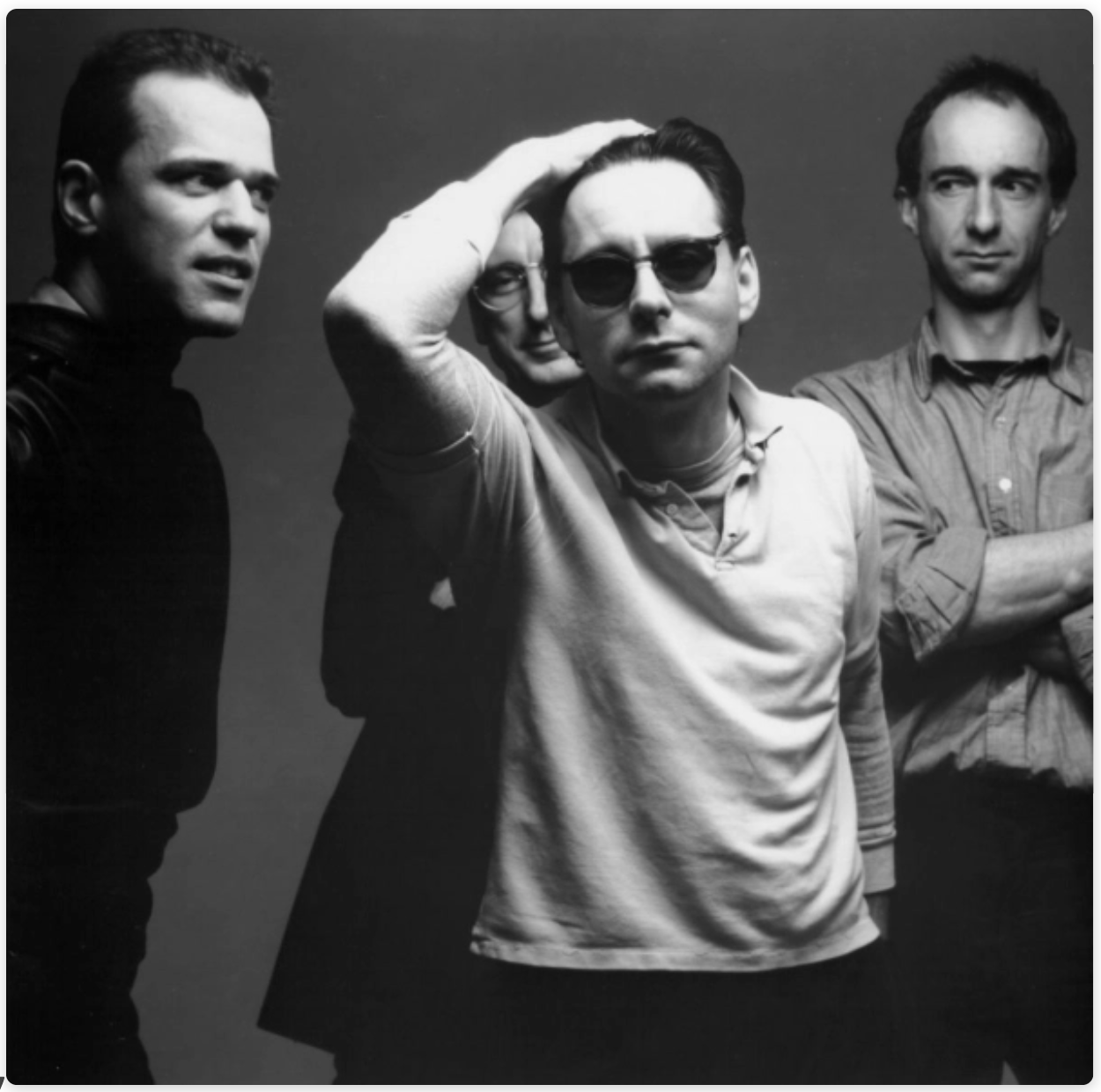 Wire…holy shit! No pressure, right? Their first 3 albums had been a huge influence in the late 70s, in particular the amazing 154. I never worked with too many "real" bands, and never with one such as Wire; four gifted individuals collaborating in a free ranging creative landscape, they were a band to the power of ten. If they were a chemical reaction they'd be one of those mad fizzing things that expand all over the place and make a weird sculpture.
Graham Lewis and Bruce Gilbert…what a pair of geniuses. A bass player and a guitar player who can create any sound that could be imagined. In 1980 I became so obsessed with their Dome and Cupol projects that I sought out their recording engineer (Eric Radcliffe) and picked his brains.
Colin Newman…I have to admit I was somewhat intimidated by Colin, not the kind of guy to "suffer fools gladly" as they say. Always a challenge for a fool such as I. On the whole I felt we got on fine though, my enormous respect must have won the day. Colin has a certain finesse as a songwriter and player that is truly unique.
Robert Gotobed…well, he's a drummer. The tightest drummer I ever recorded. This guy could phase out the click track. I once saw him send a Linn Drum rushing out the studio to weep uncontrollably in the corridor. May have dreamed that last bit.
So we had three great songs to record: two A sides in Eardrum Buzz and In Vivo, and one of the most gorgeous B sides ever in The Offer. We also managed to throw down a quick Dome track during a lunch break. The whole recording session was a dream, all I had to do was set up the mics and sit back while this amazing creative machine did its thing.
They then left me alone to mix, which I really appreciated, especially as the new Mute Studio was having some teething problems and progress was sometimes tortuous. I really badly wanted to give Daniel Miller a hit single and went all out on Eardrum Buzz. The arrangement is as detailed as a Vermeer painting and I wanted to make every sound as clear as possible. I'm still proud of the mix I did, one of my most polished. It wasn't a hit single though.
I did rather run out of time on In Vivo and they decided to mix that one themselves. It was OK, but Paul Kendall and Flood later did a fantastic mix that was closer to what I had envisioned.