Back to Sawmills Studio, Cornwall, this time in high summer. "Foxy" the Sawmills boatman waits at the jetty for the latest session to arrive. Knowing I'm the producer, he may well be nervous about the wellbeing of his boat. But those thoughts disappear when his cargo for the day finally turns up in a Uhaul van: not the usual Marshall stacks and instrument cases, but a massive sculpture made of different lengths of drainpipe, like a plumber's version of a church organ. This is duly loaded onto the boat and chugged down the river. Wish I had a picture.
The "Batphone", as it was named, was in fact a large instrument that Frank Tovey and percussionist Mark Jeffery had built. By whacking the ends of the drainpipes with a ping-pong bat, great honking percussive pizzicatos were produced. The lengths of pipe were carefully cut to produce concert pitches. This instrument was the main producer of bass notes for Frank's new album, all of which, except for the vocals, consisted of sounds that were generated or triggered percussively.
This album was a lot of fun to record. Sawmills in summertime was a very different place from the forbidding days of February. The tidal inlet became a much needed swimming hole. One day when the tide was out Frank covered himself in mud. Within a few minutes he disappeared and Fad Gadget (in negative) lurched into view.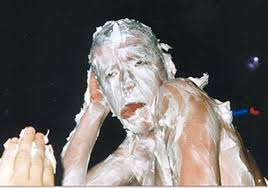 On a technical level this album is notable in my memory as the first use of my first computer, an Atari ST, which I still own and sometimes use.
This work seems to have disappeared somewhat, it isn't even mentioned in many biographies I've read, and I think that's a shame. I urge you to give it a listen.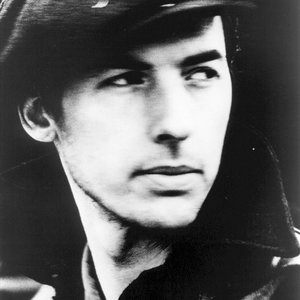 It always sucks to write a eulogy for somebody your own age but that's what many of us had to do when Frank Tovey suddenly died at the age of 45. Frank was a very special artist, unusually humble and unaffected in everyday life, quick to laugh but with a certain steely glint that betrayed his East End origins. He was always moving forward and trying new things. I know my good mate Nick Cash misses him a lot and although I didn't spend much time with him apart from the making of this album, I think about him often.